Real Names of 182 Musicians
Musicians trade in their real names for stage names for a variety of reasons. Some don't feel
their given names aren't as marketable, others are looking for street cred. As you can see by
this list, plenty of the talented people on the list could definitely do with a name change, for
others, it boggles the mind why they would choose something so silly.

존 본 조비의 실제 이름은 'John Francis BonGiovi'이고 케니 지의 본명은 'Kenneth Gorelick'
이며 마릴린 맨슨의 본명은 'Brian Hugh Warner'로 가명과 전혀 다르며 스팅의 실제 이름은 'Gordon Sumner'이다.

이처럼 많은 연주가, 가수 같은
음악가들은 다양한 이유를 위해 무대 활동을 위한 가명과
그들의 본명을 교환했다.

당신이 이 리스트를 보면, 목록에 오른 재능있는 뮤지션들이 팬들을 위해 가명을 사용한
것을 확실히 알 수 있을 뿐만 아니라 그들이 도대체 왜 그렇게 바보같은 이름을 선택했는
지 깜짝 놀라게 될 것이다.

Seal의 본명은 마치 '김수한무 거북이와 두루미 삼천갑자 동방석...' 이 떠오르는 듯 하다.
장수하겠어..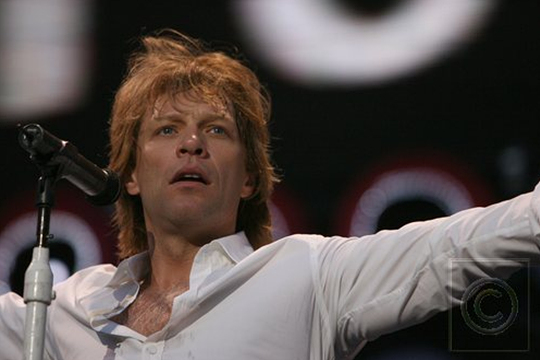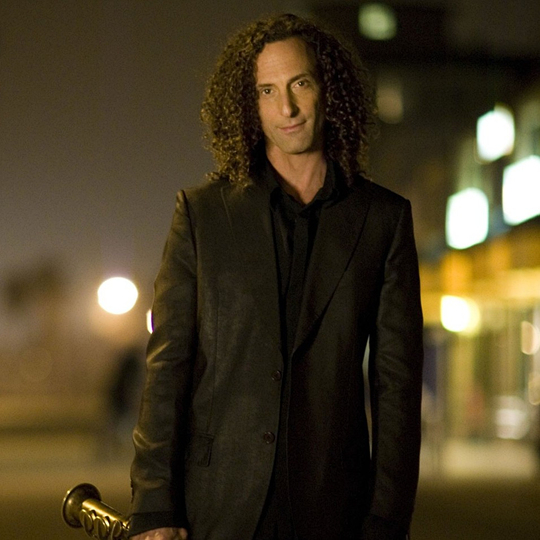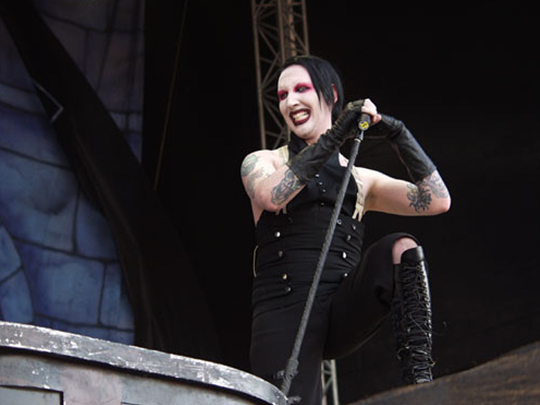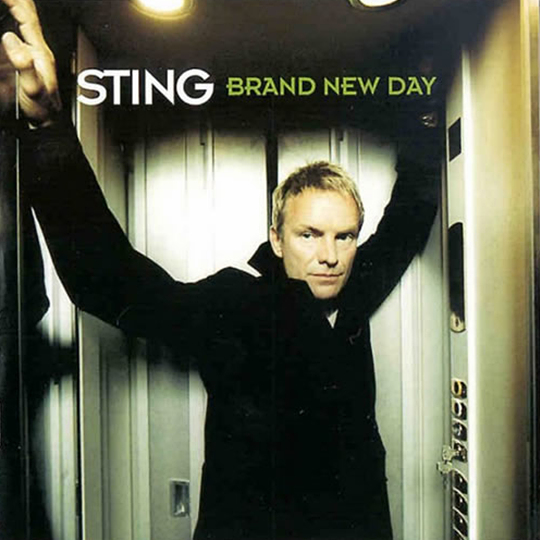 Real Names of 182 Musicians
Clay Aiken - Clayton Holmes Grissom
Akon - Aliuane Badara Thiam
Tori Amos - Myra Ellen Amos
Trey Anastasio - Ernest Joseph Anastasio III
Adam Ant - Stuart Leslie Goddard
Marc Anthony - Marco Antonio Muniz
Frankie Avalon - Francis Avallone
Baby Face - Kenneth Edmonds
Erykah Badu - Erica Wright
Ginger Baker - Peter Edward Baker
Syd Barrett - Roger Keith Barrett
Ol'Dirty Bastard - Russell Tyrell Jones
Pat Benatar - Patricia Andrejewski
Tony Bennett - Anthony Dominick Benedetto
Dickey Betts - Forrest Richard Betts
Jello Biafra - Eric Reed Boucher
Bo Bice - Harold Elwin Bice
Marc Bolan - Mark Feld
Michael Boltin - Michael Bolotin
Jon Bon Jovi - John Francis BonGiovi
Bono - Paul David Hewson
Sonny Bono - Salvatore Bono
David Bowie - David Jones
Jackson Browne - Clyde Jackson Browne
J.J. Cale - John W. Cale
Irene Cara - Irene Escelera
Eric Carr - Paul Charles Carravello
50 Cent - Curtis Jackson
Ray Charles - Ray Charles Robinson
Cher - Cherilyn LaPierre
Charlotte Church - Charlotte Reed
Gene Clark - Harold Eugene Clark
Patsy Cline - Virginia Patterson Hensley
Ry Cooder - Ryland Cooder
Alice Cooper - Vincent Furnier
Elvis Costello - Declan MacManus
Peter Criss - George Peter Criscuola
Ice Cube - Oshea Jackson
Bobby Dall - Robert Harry Kuykendall
Bobby Darin - Walden Waldo Robert Cassotto
Dimebag Darrell - Darrell Abbott
Mac Davis - Morris Davis
Taylor Dayne - Leslie Wonderman
Mos Def - Dante Terrell Smith
John Denver - John Deutschendorf
Rick Derringer - Rick Zeringer
Buck Dharma - Donald Roeser
Snoop Dogg - Calvin Broadus
Thomas Dolby - Thomas Robertson
Mickey Dolenz - George Michael Dolenz
Dr. Dre - Andre Young
Bob Dylan - Robert Zimmerman
Sheena Easton - Sheena Orr
Falco - Johann Holzel
Fergie - Stacy Anne Ferguson
Flavor Flav - William Drayton
Flea - Michael Peter Balzary
Ace Frehley - Paul Daniel Frehley
Kenny G - Kenneth Gorelick
Crystal Gayle - Brenda Gail Webb
Boy George - George O'Dowd
Gary Glitter - Paul Gadd
Macy Gray - Natalie McIntyre
MC Hammer - Stanley Burrell
Faith Hill - Audrey Faith Perry
Billie Holiday - Eleanora Gough
Buddy Holly - Charles Holley
Englebert Humperdinck - Arnold Dorsey
Janis Ian - Janis Eddy Fink
Vanilla Ice - Robert Van Winkle
Billy Idol - William Broad
Tito Jackson - Toriano Jackson
Rick James - James Johnson
D.J.Jazzy Jeff - Jeff Townes
Joan Jett - Joan Larkin
Grace Jones - Grace Mendoza
Tom Jones - Thomas Woodward
Elton John - Reginald Dwight
Wynonna Judd - Christina Ciminella
Juvenile - Terious Grey
R.Kelly - Robert Kelly
Alicia Keys - Alicia Cook
Chaka Kahn - Yvette Marie Stevens
L'il Kim - Kimberly Jones
B.B, King - Riley B. King
Uncle Kracker - Matthew Schafer
L.L. Cool J - James Tood Smith
Patti LaBelle - Patricia Holt
k.d.lang - Katherine Dawn Lang
Queen Latifah Dana Owens
Mario Lanza - Alfred Cocazza
Geddy Lee - Gary Weinraub
Julian Lennon - John Charles Julian Lennon
Huey Lewis - Hugh Craig
Liberace - Wladziu Valentino
Ludacris - Christopher Bridges
Mama Cass - Ellen Cohen
Barry Manilow - Barry Pincus
Yngwie Malmsteem - Lars Lannerback
Manfred Mann - Manfred Lubowitz
Marilyn Manson - Brian Hugh Warner
Mick Mars - Robert Deal
Dean Martin - Dino Crocetti
Ricky Martin - Enrique Jose Martin Morales
Paul McCartney - James Paul McCartney
Meat Loaf - Marvin Lee Aday
Freddie Mercury - Farrokh Bulsara
George Michael - Yorgos Panayiotou
Joni Mitchell - Roberta Anderson
Miley Cyrus/Hannah Montana - Destiny Hope Cyrus
Moby - Richard Melville Hall
Van Morrison - George Morrison
Nas - Nasir Jones
Rick Nelson - Eric Nelson
Nelly - Carnell Haynes
Vince Neil - Vince Neil Wharton
Juice Newton - Judy Newton
Nortorious B.I.G. - Christopher Wallace
Ric Ocasek - Richard Otcasek
Billy Ocean - Leslie Sebastian Charles
Tony Orland - Michael Anthony Orlando Cassivitis
Ozzy Osborne - John Michael Osborne
Robert Palmer - Alan Robert Palmer
Gram Parsons - Cecil Ingram Connor
Pink - Alecia Moore
Iggy Pop - James Osterberg
Puffy/Puff Daddy/Diddy/P.Diddy - Sean Combs
C.J. Ramone - Chris Ward
Dee Dee Ramone - Douglas Colvin
Joey Ramone - Jeffrey Hyman
Johnny Ramone - John Cummings
Marky Ramone - Mark Bell
Richie Ramone - Richie Reinhart
Tommy Ramone - Tom Erderlyi
Lou Reed - Lou Reed
Busta Rhymes - Trevor Smith
Nick Rhodes - Nicholas Bates
Smokey Robinson - William Robinson
Henry Rollins - Henry Garfield
Axl Rose - William Bailey
Johnny Rotten - John Lydon
Ja Rule - Jeffrey Atkins
Mitch Ryder - William Levise
Sade - Helen Adu
Boz Scaggs - William Scaggs
Bon Scott - William Scott
Seal - Seal Henry Olusegun Kwassi Olumide Adelo Samuel
Gene Simmons - Chaim Witz
Sir Mix-A-Lot Anthony Ray
Nikki Sixx - Franklin Ferrana
Slash - Saul Hudson
Grace Slick - Grace Wing
Fatboy Slim - Quentin Cook
Paul Stanley - Stanley Eisen
Ringo Starr - Richard Starkey
Cat Stevens - Steven Georgiou changed name to Yusef Islam
Sting - Gordon Sumner
Michael Stipe - John Michael Stipe
Joss Stone - Jocelyn Eve Stocker
Joe Strummer - John Mellor
Donna Summer - LaDonna Gaines
Ice T - Tracey Marrow
Timbaland - Timothy Mosely
Peter Tosh - Winston Macintosh
Tina Turner - Anna Mae Bullock
Shania Twain - Eileen Edwards
Conway Twitty - Harold Jenkins
Steven Tyler - Steven Tallarico
Dionne Warwick - Marie Warwick
Roger Waters - George WAters
Fee Waybill - John Waldo
Bob Weir - Robert Hall
Leslie West - Leslie Westein
Jack White - John Gillis
Hank Williams - Hiram Williams
Paul Williams - Billy Paul
Peter Wolf - Peter Blankfield
Stevie Wonder - Steveland Morris
Zakk Wylde - Jeffrey Wieldlandt
Bill Wyman - William Perks
Xzibit - Alvin Joiner
Rob Zombie - Robert Cummings
[Fun & Technology] - 티스토리로 계정도 없는 파란 메인 석권하기
[Fun & Technology] - 현대인의 반복되는 지루한 일상을 나타낸 사이클 라이프 시계
[Movie & TV News] - 런타임 2분 48초의 짧은 단편 영화 "The Black Hole"
[Fun & Technology] - 영화 마이너리티 리포트 운영 시스템이 현실로 나타났다.
[Fun & Technology] - 2개의 스크린으로 화상 회의를 할 수 있는 휴대폰 컨셉
[Fun & Technology] - 실제 달의 먼지와 아폴로 11호의 부품으로 만든 시계
TAG
182명의 유명 뮤지션들의 실제 이름을 알아보자
,
Brian Hugh Warner
,
celebrity
,
cred
,
given name
,
Gordon Sumner
,
John Francis BonGiovi
,
Kenneth Gorelick
,
Musician
,
musicians
,
Real Name
,
Real Names of 182 Musicians
,
silly
,
street cred
,
가명
,
가명 연예인
,
가수
,
가수 가명
,
가수 본명
,
기븐 네임
,
네임
,
리얼 네임
,
마릴린
,
마릴린 맨슨
,
마릴린 맨슨 실제 본명
,
뮤지션
,
본 조비
,
본 조비 본명
,
본명
,
본명과 가명 비교
,
성명
,
스테이지
,
스테이지 네임
,
스팅
,
스팅 실제 이름
,
실명
,
실제
,
실제 이름과 무대 이름
,
엘튼 존
,
엘튼 존 실제 이름
,
연예인 가명
,
연예인 본명
,
연주가
,
유명 가수
,
유명 가수 본명
,
유명 뮤지션들의 본명
,
유명 음악가
,
유명인사 실제 이름
,
음악가
,
음악가들 실제 이름
,
이름
,
존 본 조비
,
케니 G
,
케니 지